Pelvic Health / Pelvic Floor Physiotherapy
Pelvic floor dysfunction is common amongst all women  and the impact of a compromised core can stop you from living your best life.
We offer an expert and personalised approach to pelvic floor recovery and pelvic health treatment.
If you're suffering from any of these conditions or symptoms, our pelvic health physios can help:
Sensation of heaviness, bulging or discomfort in the pelvic area
Urine leakage when you exercise, laugh, cough, sneeze, lift or get out of a chair or bed
Frequent need to go to the toilet
Trouble reaching the toilet in time
Difficulty emptying your bladder or bowel
Difficulty controlling wind
Difficulty controlling your bowel
Pain in the pelvic area
Pain during sex
Post natal Recovery: including C-section & Vaginal Delivery recovery & rehabilitation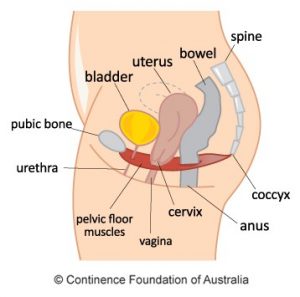 Our skilled physiotherapists are specially trained and qualified in women's pelvic health. We take you a thorough pelvic floor health assessment so we can gauge where you're at and provide a tailored treatment plan just for you.
This often includes:
Exercises designed to strengthen your pelvic floor
Biofeedback (electronic monitoring) and real time ultrasound
Manual treatment of the muscles and help training the pelvic floor to function properly
Guidance around fitness, health and wellbeing and daily activities designed to support your recovery
Good bladder and bowel habits to maintain your pelvic floor both before and after pregnancy and beyond, as well as during menopause and later life.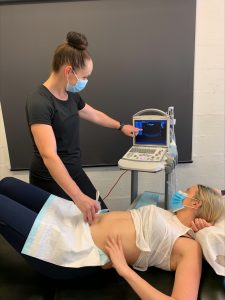 At Beaumaris Physio & Health we also have a Real Time Ultrasound.  This Ultrasound can be used externally over the lower abdomen to assess deep abdominal and Pelvic Floor Muscles.  This allows for another method of non-invasive Pelvic Floor Examination and is also useful in assisting with Separated Abdominal (DRAM) management.
BP& H also offers Clinical Pilates Classes; individualised 1:4 Pilates Classes, which can be claimed on Private Health Insurance and are a fantastic adjunct to your Women's Health Physiotherapy Programme.
We look forward to meeting you and assisting you on this journey and congratulate you on taking the first step towards bettering yourself.
Please know that our physiotherapists & reception staff are highly qualified and will treat you with the utmost respect, sensitivity, confidentiality and care.
Please feel free to email info@beaumarisphysio.com.au  if you have any queries about a Women's Health assessment at BP&H.